Track your "on-the-field" activities
If your organization is performing activities at many different locations, it can be challenging to overview what's being done or not. Goalplans Activity Tracker will make your life much easier.
Logging your activities
Logging activities are performed in the Goalplan app.
When your staff is clicking the add activity function, they can choose among the different activities available. Depending on what activity is chosen, there is the ability to write comments, upload images, add labels, or whatever steps have been custom created. All activities are being geolocated.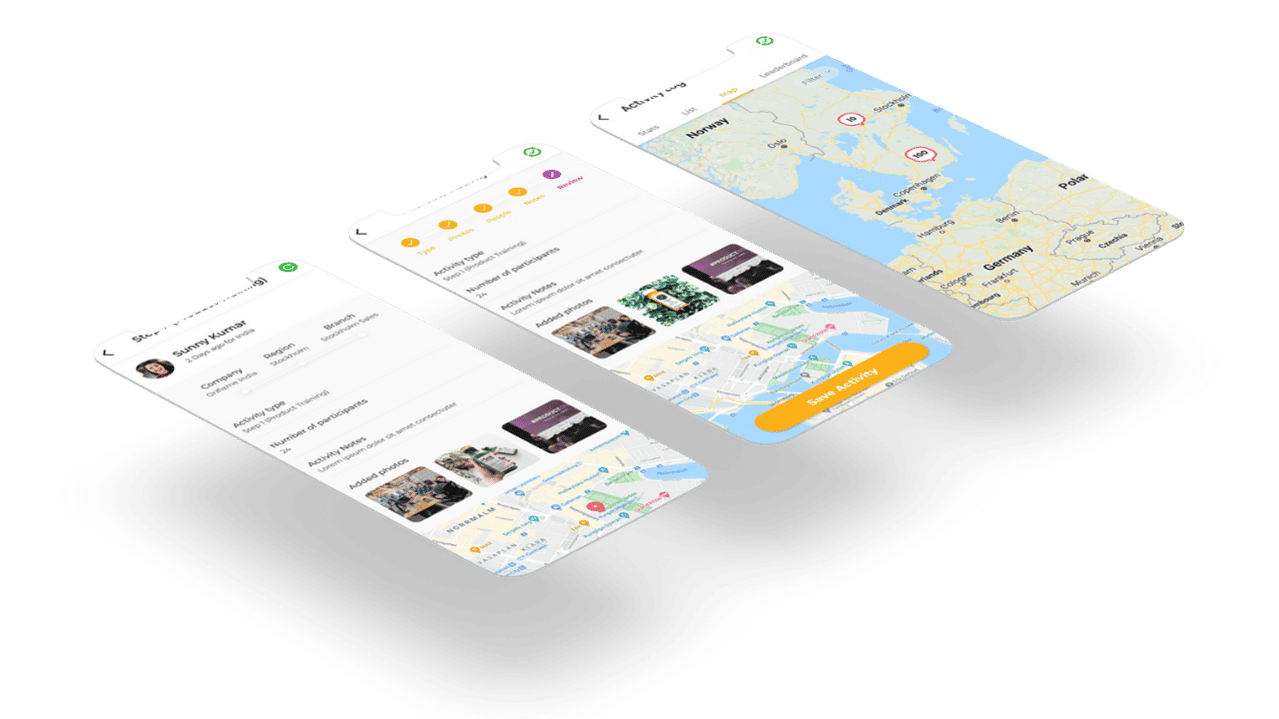 Overview of all company activities
In the overview section, you can overview how the number of activities has changed vs the previous period, see activity distribution over the month, and other valuable activity information. You have a list view where you can search for activity types, categories and activities performed by specific employees.
See where activities take place on the map
That activities take place is good to know. But where they take place is even better. With the map mode in Goalplan, you can see in real-time what activities are being performed, by whom, and where. Filter on activity types, categories and employees.
The sales staff activities are whats creates our results. With Goalplan, we cna now make sure that these important activities are performed .